Distinguished Alumnus/Alumna Awards 2021-22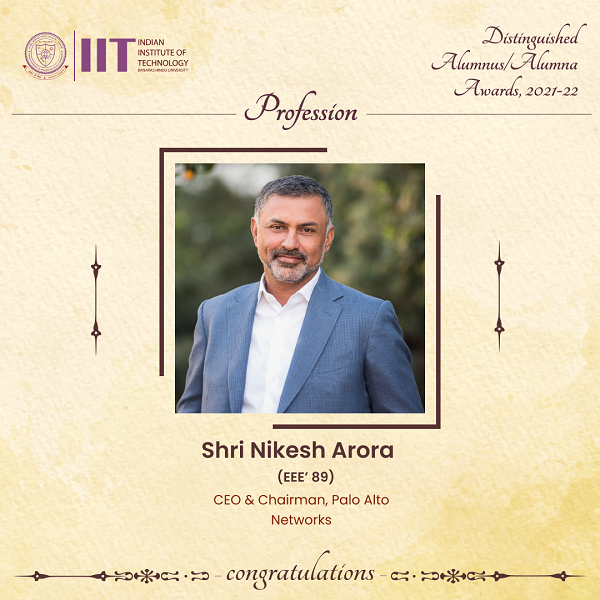 Profession: 
Shri Nikesh Arora (EEE '89), CEO and Chairman, Palo-Alto Networks.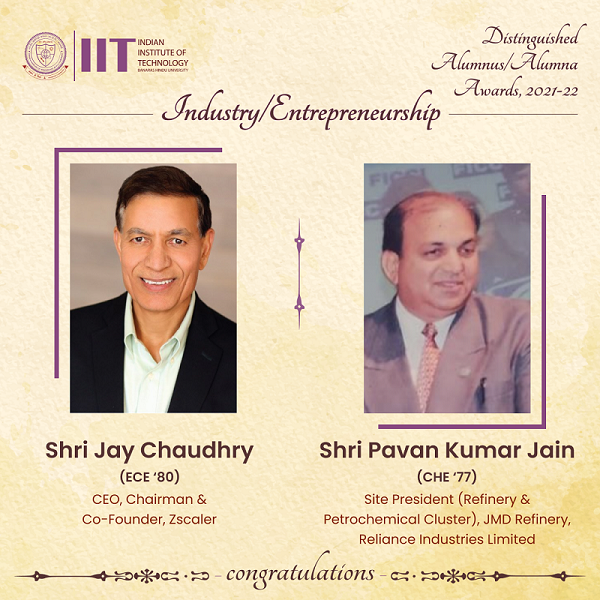 Industry/Entrepreneurship
: 
Shri Jay Chaudhry
 (ECE '80) (CEO, Chairman and Co-Founder,
Zscaler
) and 
Shri Pavan Kumar Jain
 (CHE '76) (Site President and JMD, Reliance IndustriesLtd.)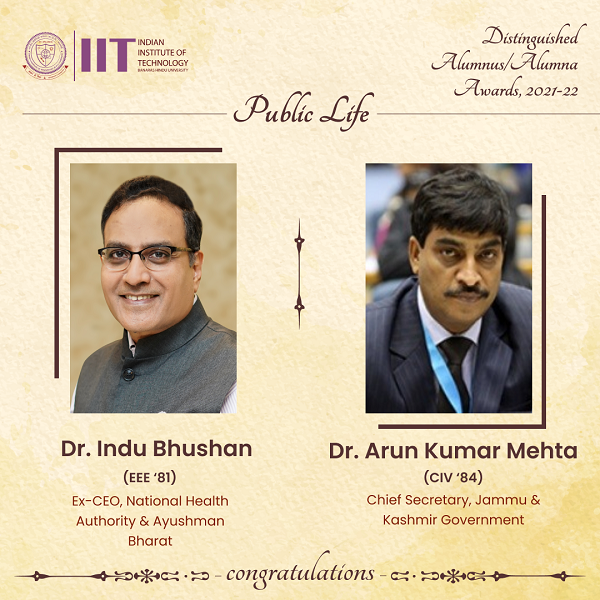 Public Life:
Dr.
Indu
Bhushan
 (EEE '81) (Ex-CEO National Health Authority and
Ayushman
Bharat, GoI) and Dr.
Arun
Kumar
Mehta
 (CIV '84) (Chief Secretary,
Jammu
& Kashmir Govt.)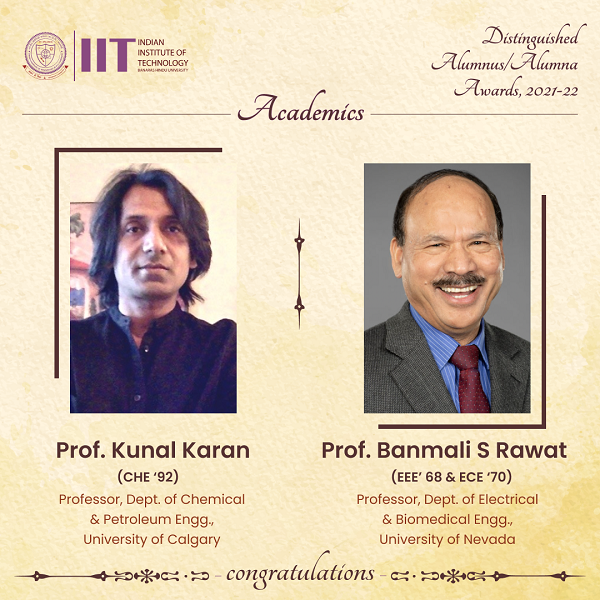 Academics:
Prof.
Kunal
Karan (CHE '92) (Professor, Dept. of Chemical and Petroleum
Engg
., University of Calgary) and Prof.
Banmali
S
Rawat
 (EEE '68 & ECE '70) (Professor, Dept. of Electrical and Biomedical
Engg
., University of Nevada).
Research and Innovation:
Dr. Anand S Murthy (MET '87) (Intel Fellow and Director, Intel Inc.) and Shri Kailash Kailash (ECE '80) (Co-Founder, Zscaler).